September 6, 2022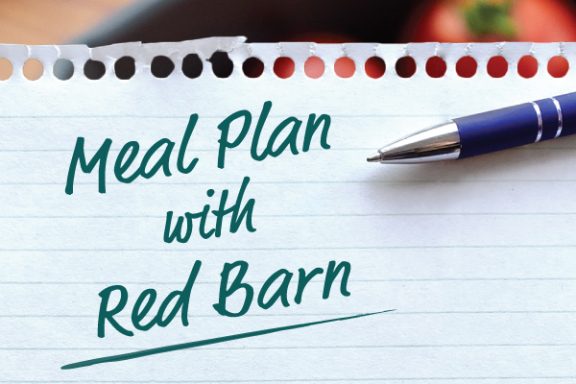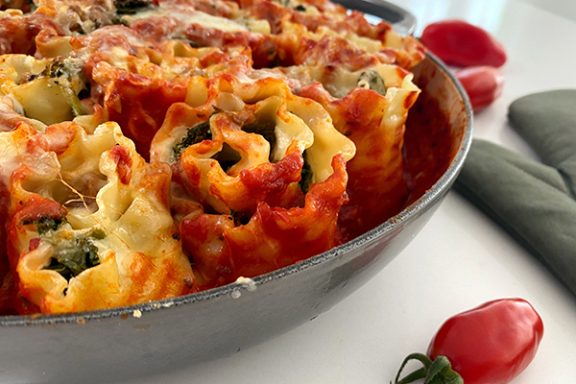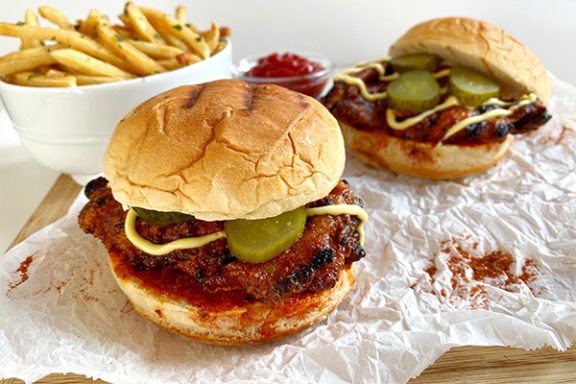 Find easy dinner ideas and recipes with Red Barn's Meal Planner!
Locally made Red Barn Italian Sausage, kale, and ricotta cheese are rolled up in lasagna sheets and nestled in a delicious homemade tomato sauce.
These grilled cheese sandwiches are a step up from the classic. Bocconcini cheese, fresh tomatoes & basil, pesto and balsamic glaze all on a fluffy focaccia bread
Local corn tortillas filled with onion, peppers, zucchini, corn and tomato, topped with shredded cheese and served with a green chili sauce
Enjoy a spicy and crispy Boneless Skinless Chicken Thighs deliciously seasoned with select spices served on Portofino Bakery's NEW Golden Potato Bun!
Cheesy, creamy, and topped with a crunchy Panko-Parmesan & Red Barn Bacon topping, this mac and cheese recipe is most definitely a keeper
Crispy breaded pork chops served with a delightfully rich mushroom & bacon gravy featuring Red Barn's Own Double Smoked Bacon.
Classic Sunday Pot Roast is an easy to make comfort food that is hearty, filling, and can easily feed the whole family
---
Looking for more recipe ideas? Check out our Recipe page!