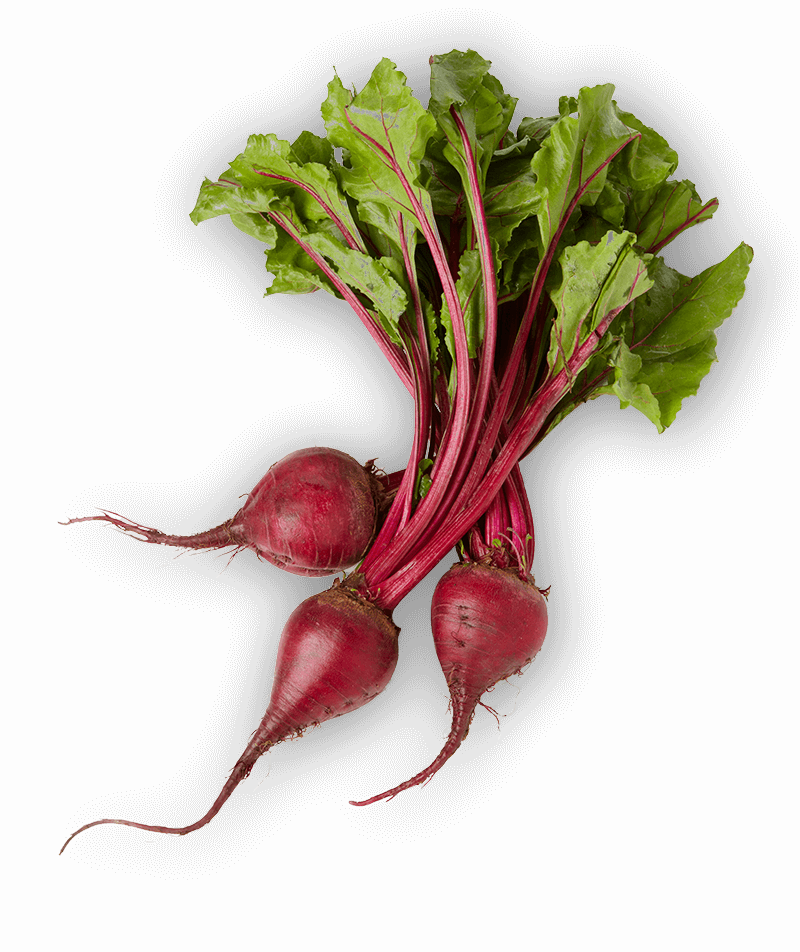 Smokehouse
Meat and Deli is Our Specialty
Are you looking for the freshest variety of meats and deli items flavoured to perfection? Welcome to our Smokehouse where your meal planning is made easy. Red Barn Market is proud to be one of the few grocers on Vancouver Island with our own local Smokehouse, which allows our customers to enjoy small batch, slow smoked products that arrive fresh to you at our 7 locations. We're known for more than just the Island's most famous Double Smoked Bacon, Red Barn's Smokehouse offers dozens of meat and cheese options at our 7 locations. Let our friendly meat and deli staff assist you with your selections.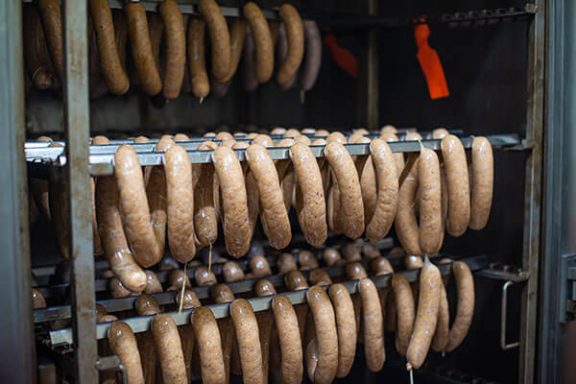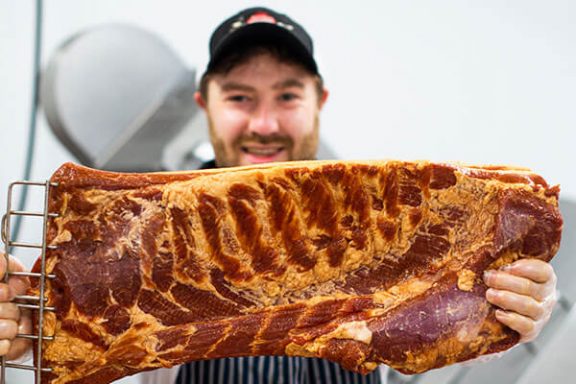 Victoria's Famous Smokehouse
A lot of places have mainstream bacon or mainstream meats but, at the Red Barn Market we have created our own line of delicious small batch, slow smoked meats in our Smokehouse. We are able to really control what the end product looks like. It's consistent. Quality is never compromised.
Red Barn's Own Products
Our term "Red Barns Own", represents our own unique recipes and products we have created in our Smokehouse. Most of those recipes were developed by Rodger Longstaff, the original Smokehouse Master, and our current Chief Smokehouse Officer Nick Sakata. Just look for the black tag in our deli and meat cases and you'll know it's Red Barn's Own.
Our most popular and number one seller is our Double Smoked Bacon. Along with our bacon, we make an assortment of specialty sausages, smoked hams, deli meats, jerky, pepperoni and cheeses. If you prefer your sausages without smoke, try our extensive line of seasoned turkey, chicken and pork sausages. Tall as the Barn sandwiches are also loaded with Red Barn's Own exclusive, high quality deli meats. And don't forget about Red Barn's Own delicious pre-made salads, burgers, and stocks.