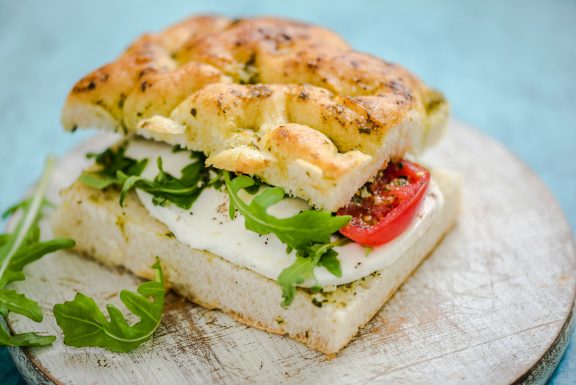 Ingredients:
focaccia bread
bocconcini cheese, sliced
roma tomatoes, sliced
fresh basil leaves
balsamic glaze
pesto
Instructions:
Preheat oven to 450 degrees Fahrenheit. Cut the foccacia bread into sandwich sized portions and open each portion. Spread basil on one side of the sandwich and drizzle balsamic glaze on the other. Layer the sliced bocconcini, tomatoes and basil onto the bread. Close the sandwich and bake in the oven for 6-8 minutes, flipping halfway through. Cut in half and serve immediately on it's own or with a side of tomato soup.