April 27, 2022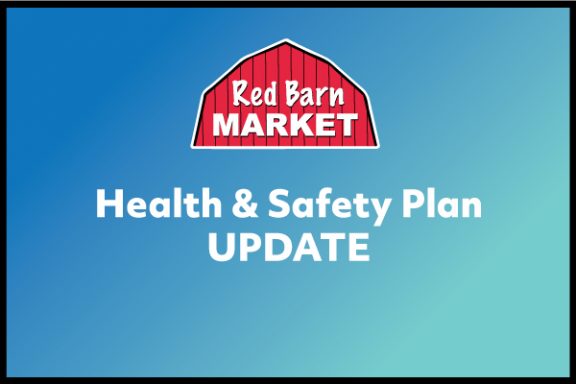 * April 27, 2022 Update
COVID-19 Status and Management
Masks are no longer required to shop at Red Barn Market
To our valued customers:
Red Barn Market is now transitioning from a COVID-19 safety plan to a Communicable Disease Plan as per the order by the Provincial Health Officer for BC.
"Communicable disease prevention focuses on basic risk reduction principles to reduce the risk of workplace transmission of COVID-19 and other communicable diseases. The fundamental components of communicable disease prevention include both ongoing measures to maintain at all times and additional measures to be implemented as advised by Public Health."
https://www.worksafebc.com/en/covid-19/covid-19-prevention
Red Barn Market is advising our customers that we are still closely monitoring the situation and ongoing developments relating to COVID-19. Our management team is meeting weekly to assess the situation and adjust direction and protocols to ensure our top priorities are met:
• The health and safety of our staff and families, our customers and the community.
• Clear communication has been issued to all employees indicating that they must not come into work if they feel ill. Those who are sick and/or have been in contact with someone who is sick are required to follow the Public Health guidance for isolation and testing.
• We ask that all staff wash their hands regularly and have provided additional hand sanitizer stations to minimize virus transmission.
• Maintain a clean environment through routine cleaning processes.
• We have installed plexi-glass guards to protect staff at the checkouts.
• We encourage customers to pay with credit or debit cards using the "tap" feature.
• We are sanitizing buggies and basket handles regularly.
Thank you,
The Red Barn Market Ownership Group