April 7, 2021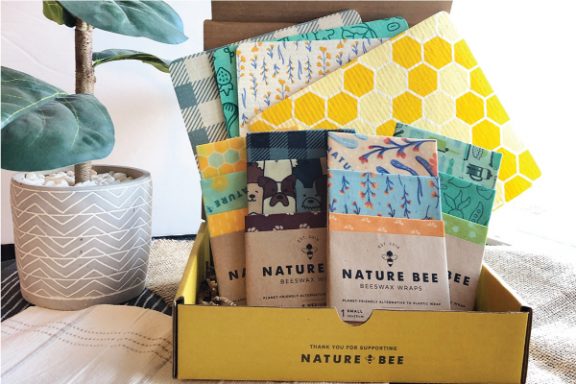 ENTER TO WIN this amazing prize bundle from Nature Bee!
Includes 4 (3 pack) Beeswax Wraps and (4) Swedish Dishcloths.
(Valued at $100)
Natural Reusable Beeswax Food Wraps
100% reusable
eliminate plastic from your kitchen,
keep your food fresh for longer
comes in a variety of colorful designs.
Swedish Dishcloths
Swedish Dishcloths are the perfect addition to your Nature Bee Wraps because they are lint free!! They are also perfect for any kitchen cleaning.
Use a Swedish dishcloth to wipe any residue off of your beeswax wrap and keep it clean. They can absorb up to 15 times their own weight- no need for paper towel!
Made from 70% wood cellulose and 30% cotton. They are compostable.
With proper care they will last between 9-12 months.
Contest ends on April 14th and 1 Winner will be drawn on April 15th