December 15, 2022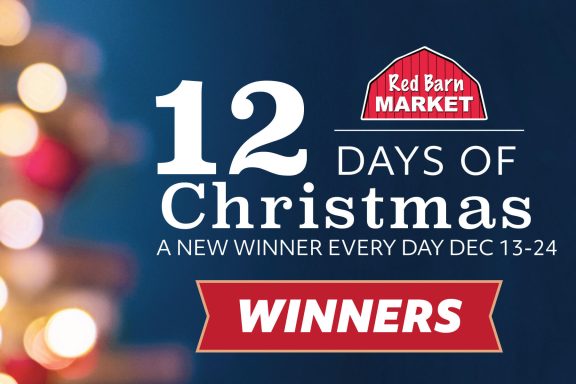 Our "12 Days of Christmas" Basket Giveaway contest is back! 
We are giving away 12 baskets stuffed full of our favourite holiday goodies this month. There will be 1 winner everyday from December 13-24.
Here are the winners so far:
Day 1:  Bill C.
Day 2: Krista C.
Day 3: Ken D.
Day 4: Jacqueline S.
Day 5: Barbara B.
Day 6: Steve D.
Day 7: Alexandra H.
Day 8: Sabrina B.
Day 9: Pamela D.
Day 10: Trevor S.
Day 11: Pam. M
Day 12: Denis B.
See our winners here:  Red Barn on Instagram
*All winners have been contacted.