June 24, 2019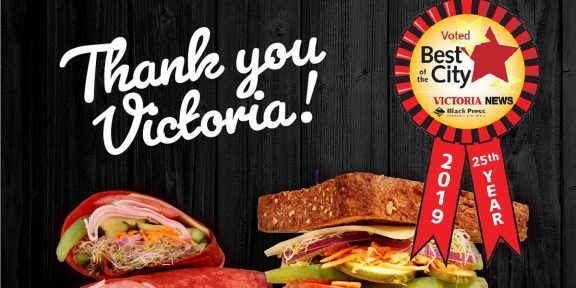 Thank you for voting us in this year's "Best of the City" hosted by the Black Press.
We were voted by YOU in the following categories:
#1 Best Sandwich
#1 Best Deli
#2 Best Butcher
#3 Best Produce Store
With over 83,500 votes cast in 150 categories, we very much appreciate being recognized by Victorians in these 4 categories. Thank you for your continued support!