March 2, 2020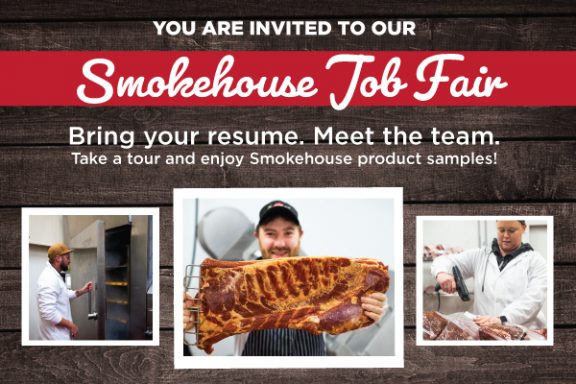 You are Invited to attend our Smokehouse Job Fair!
Bring your resume. Meet the team. Take a tour and enjoy delicious Smokehouse product samples!
Red Barn Market is proud to the only grocery store on Vancouver Island with our own local Smokehouse. We're known for more than just the Island's most famous Double Smoked Bacon; Red Barn Smokehouse offers dozens of specialty sausages, smoked hams, deli meats, jerky, pepperoni and cheeses!
BE A PART OF OUR SMOKEHOUSE TEAM. We are looking for motivated & hardworking individuals to join us!
Full-time & Part-time positions are available for:
SAVE THE DATE:

Wednesday, March 11th from 10:00 AM -1:00 PM
Red Barn Market Head Office (751 Vanalman Ave.)