March 11, 2023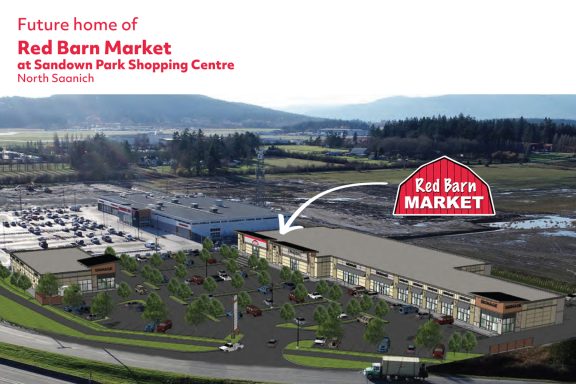 We are excited to announce Red Barn Market store #8 will be at Sandown Park Shopping Centre.
We are looking ­forward to setting up our next store in the heart of the region's ­agricultural community, where we source produce from Saanich Peninsula farms and locally made grocery items that range from jams and tea to honey, peanut butter and chicken from cottage ­producers on the Island.
Construction will commence in June 2023 and we are anticipating opening late summer 2024.  This will be our largest location yet at 10,000 sq ft.
Other tenants at the location include a Dollarama store and a Springs Group liquor ­outlet.
We will be looking to employ 60-75 staff at this location.
Applications and hiring information will be available at a later date.