February 3, 2020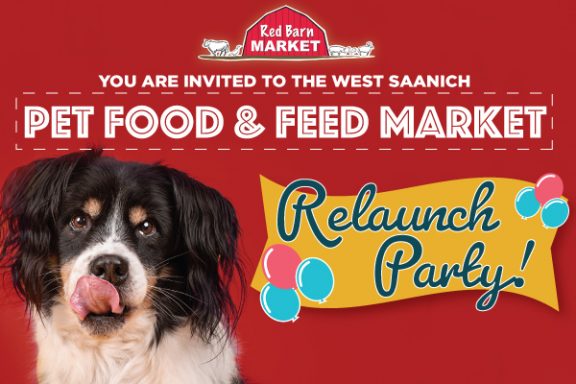 You are invited to the West Saanich Pet Food & Feed Market Relaunch Party on Sunday, February 9th!
Enjoy FREE coffee and tea and FREE GOODIES for your furry babies!
Where: Red Barn Market West Saanich – 5550 West Saanich Rd
When: Sunday, February 9th, 11:00am-3:00pm
Who: Everyone welcome!
Try FREE samples of:
– Dog Kibbles from Go! and Canadian Naturals
– Raw Food from Mountain Dog Food
Have a FREE Single Regular Ice Cream Cone! *
*By Donation
*Proceeds will be donated to ROAM, a charity run by volunteers. They provide the best possible chance for owners to be reunited with their beloved pets. Learn more about them at the event!
ENTER OUR CONTEST IN STORE!