August 5, 2022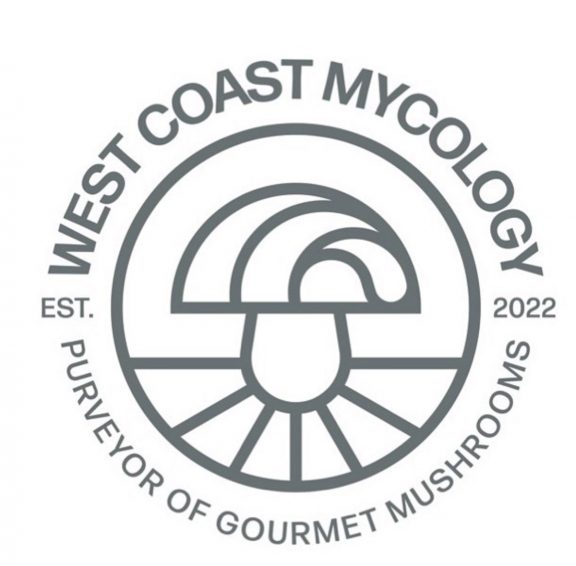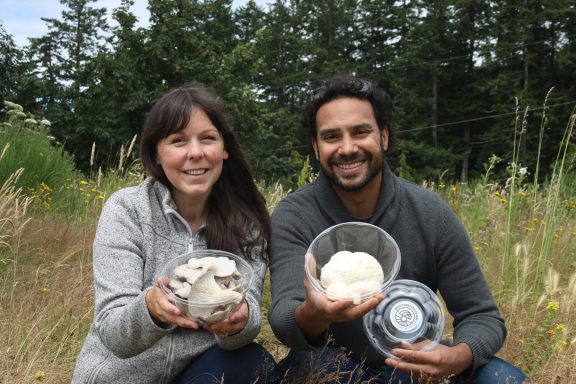 West Coast Mycology
Purveyor of Gourmet Mushrooms
A small, Vancouver Island grown, family-owned gourmet mushroom farm using regenerative practices in the heart of Metchosin, BC. The husband-and-wife team behind this new gourmet mushroom farm are amateur mycologist/mushroom farmer Robin Jackson and Dr. Melanie Clapham, a wildlife ecologist. Jackson has been a chef for the past 20 years, specializing in wild and foraged foods, and draws inspiration from his culinary years while growing gourmet mushrooms. With the past few years being challenging, Jackson focused his sights on community food security, and traded in his chef knives for a crash course in mycology and mushroom farming. With his love of wild foraged foods and the goal to start a mushroom farm on the island, West Coast Mycology's farm began production in early 2022.
West Coast Mycology primarily grows culinary mushrooms that grow on wood, such as oyster, lion's mane, chestnut and enoki. Wood-loving mushrooms are highly nutritious, and some are known to have medicinal properties. West Coast Mycology use regenerative practices through in-house propagation of cultures, enabling them to grow large quantities of mushrooms on forestry and agricultural byproducts (sawdust and soyhull). This practice makes their mushrooms self-regenerating, akin to using a sourdough starter, and reduces their carbon footprint. They use 100% compostable packaging that is designed to also keep the mushrooms fresher for longer. Often featuring mushroom varieties sourced from the wild, and cultivated at the farm, they offer many varieties that are genetically unique due to wild sourcing. Future varieties to look out for are wild-strain oyster mushrooms from the forests of Vancouver Island, cultivated on the farm.
Together they hope to bring a deliciously fun, healthy, and regenerative gourmet food crop to southern Vancouver Island.