February 15, 2021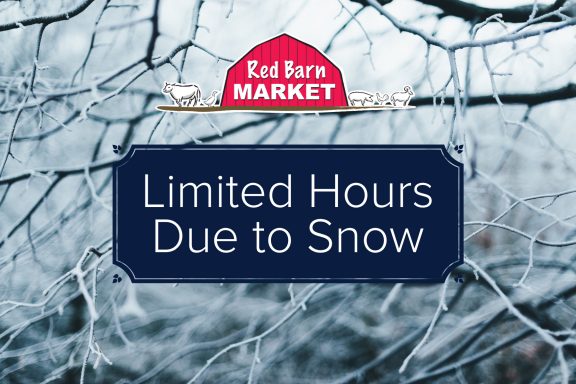 Dear Red Barn Shoppers, due to today's winter snow storm, we will again be limiting our hours.
For the safety of our staff and customers, 6 of our locations are closing early on Monday February 15th. West Saanich, Mattick's Farm, Vanalman, Latoria Walk, Esquimalt, & James Bay locations are closing early at at 5PM.
Oak Bay is closing at 7pm.
We will reopen for regular hours tomorrow, Tuesday February 16th, weather permitting.