September 3, 2020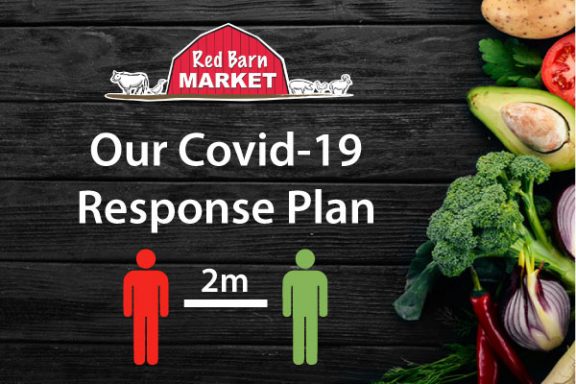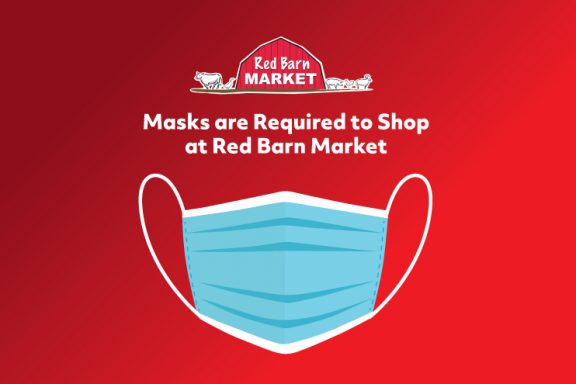 *November 20th 2020 UPDATE*
As mandated by our government and the BC Provincial Health Officer on November 19th 2020, effective immediately face masks, are now required in all indoor public and retail spaces. If you are unable to wear a mask, please shop using our online store at shop.redbarnmarket.ca and use our contactless curbside pickup service. Service available at Vanalman, Oak Bay, and Mattick's Farm Red Barn Market locations.
We thank everyone for their understanding.
Red Barn Market – Covid-19 Response
In regards to what is happening with COVID-19 here in BC and the increase in cases, we would like to assure you that we have been, and will continue to practice safety measures daily throughout our stores to prevent transmission of COVID-19.
Effective July 27th ALL employees of the Red Barn Market will be required to wear a mask while on shift. We feel as a company, that this is the correct move to help prevent the spread of the COVID-19 within our stores, communities, and our families.
We are continuing to practice safety measures to help prevent the spread of COVID-19
Frequent hand washing with soap and water, for 20 seconds minimum.
Taking proactive measures to sanitize and wipe down all countertops and all till areas including pin pads. Hand baskets and buggies are being sanitized after each use before being put back into circulation for re-use.
Each department is continuously using appropriate disinfectants and sanitizers.
We have instructed our staff that if they are showing signs or symptoms of COVID-19, TO NOT come to work.
If staff show symptoms of illness while at work, they will be sent home.
We have created 2 meter spaced lineups at store entrances for customers who are waiting to enter.
We have installed floor decals to aid customers in social distancing.
Each location has a predetermined limit of how many people are inside the store at a time to achieve safe social distancing.
We are also working with vendors to make sure that we are in a strong in-stock position each week.
Red Barn Shoppers
We request that you please maintain a 2-meter distance if lining up outside the store, and to try maintain a 2-meter distance between shoppers while in the store.
We ask that you please use hand sanitizer before entering our stores and we would greatly appreciate if you also wear a face mask.  We are doing our part to protect you, we would appreciate the same in return.
We are asking that if you are showing signs or symptoms of COVID-19, do not enter our stores.
Vancouver Island Health Authority (VIHA) has advised us to provide hand sanitizer at our self serve coffee stations, and we ask that you please use it.
VIHA has also given us the go ahead to let you use your own grocery bags again, however, to protect our staff, we ask that you pack your own groceries in them. Bags cannot be placed on our counter tops.
The only Bottle Returns we are accepting at this time are for Avalon Milk.
We will continue to practice all the guidelines from VIHA, BC Health and WorksafeBC.
We ask that you please respect our staff and the rules that we all must follow.
Be Calm, Be Kind, Be Safe