$500 Barn Bucks Giveaway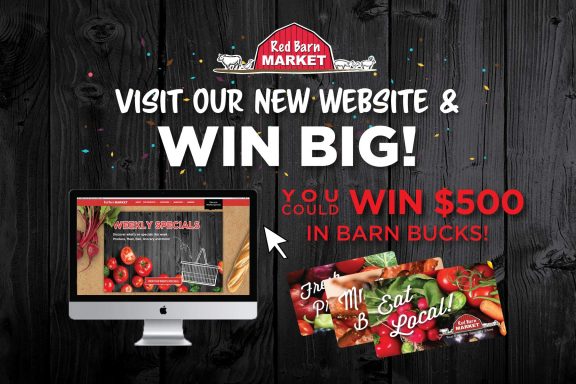 There is something new at Red Barn Market and we think you're going to like it.
This week, we have launched the NEW Red Barn Market website and online flyer. We invite you to have a look at the new features and enter to win $500 in Barn Bucks.