September 13, 2022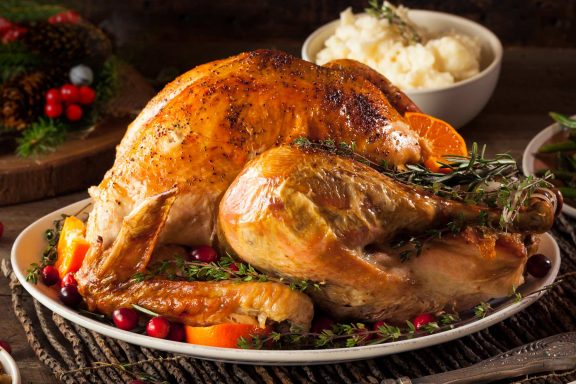 Our long-time local turkey farmer partners Dan of Ireland Farms and Maureen of Stonebridge farms have both retired in the past year(s).  We thank them for supplying our communities with local turkeys at Thanksgiving and Christmas for so many years.
For Thanksgiving this year, we will have fresh, locally raised free run turkeys from JD Farms of Langley, BC as well as our new Vancouver Island partner Victorian Acres Farm from Courtenay, BC.
---
To Order:
To reserve your fresh Thanksgiving Turkey, please call or visit the Red Barn Market nearest you.
Quantities are limited.  Order soon before sizes become limited.
---
JD Farms
Located in Langley, BC
Turkeys raised under the JD Farms specialty turkey certification are fed a natural diet of grain, vitamins and minerals without any antibiotics or animal by-products. The turkeys are raised in spacious, well-ventilated barns with free access to fresh water and a constant supply of fresh feed. Special care and diet bring about the highest quality and exceptional flavor.
Price: $5.99LB retail
Size:  10-18LBS available
---
Victorian Acres Farms
Located in Dove Creek, Courtenay, Vancouver Island, BC
Victorian Acre Farms is a local family owned and operated farming operation that has been successfully farming in the heart of Dove Creek for over 25 years.  Our free run Turkeys are raised with vegetable grain (No Hormones, No Antibiotics).
Our Turkeys are:
Price: $7.99LB retail
Size:  14-18LBS available
*Limited Quantities*
---
Interested in our local Red Barn Old Fashioned Hams?
Click Here!