June 3, 2019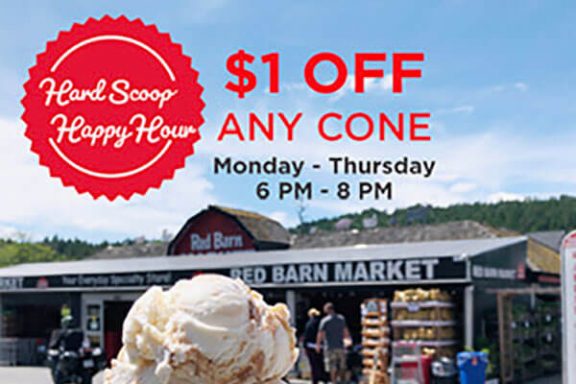 Starting today, we're bringing you "HARD SCOOP HAPPY HOUR"!
Get a $1 OFF any delicious cone of Island Farms Ice Cream. Enjoy classic and exciting flavours like Vanilla, Moose Tracks, Sea Salt Caramel, Rainbow and more.
Select your size: Kids, Single, or Double
Choose your cone: Regular or Waffle
Pick your Ice Cream: Select your favourite flavour of ice cream or try something new! Can't decide? Get 2 flavours!
Join us Monday-Thursday 6-8PM?Available at these locations: West Saanich, Latoria Walk, Oak Bay, Esquimalt and James Bay
#myredbarn #hardscoophappyhour
*Promotion Ends Wednesday July 31st.