November 20, 2019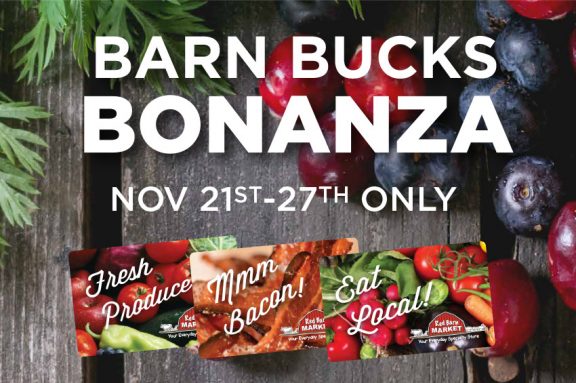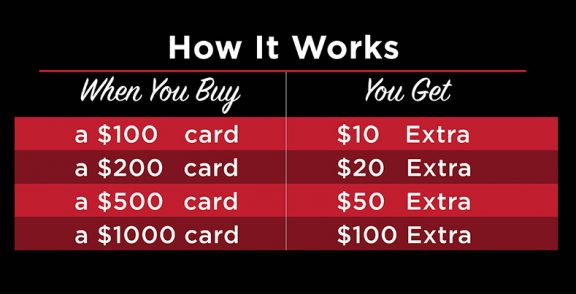 Barn Bucks Bonanza is Back for a LIMITED TIME ONLY!
Get some this week during Barn Bucks Bonanza! From November 21-27 2019, when you purchase a Barn Bucks gift card we will add an extra $10 Free for every $100 loaded
MOST POPULAR: Buy a $200 card, Get $20 Extra
Your Barn Bucks card may be used at any of our 7 locations and they NEVER expire!