December 23, 2018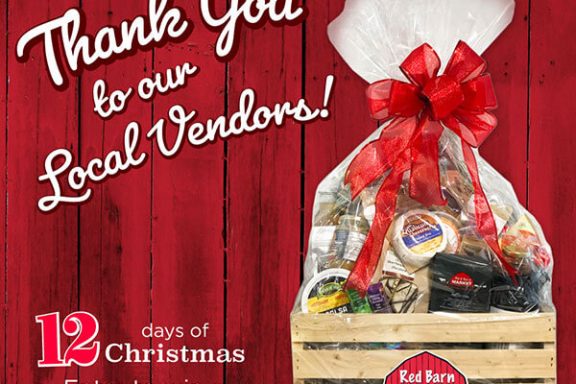 Thanks to everyone who entered our first "12 Days of Christmas" contest, it was a great success! We were overwhelmed by the response; thousands of entries were submitted from all around the city. During the contest we gave away 12 Christmas Baskets, 1 every day during the week of December 13th-24th 2018.
These baskets were full of our favourite island made goods worth an estimated value of $250 each! From Saanich roasted coffee to hand made chocolate, Metchosin soap to Comox cheese, there was something for everyone to share and enjoy.
We spread the joy to our staff as well by drawing 12 lucky winners from amongst our 7 stores to win Christmas baskets of their own.
A big thank you goes out to our local vendors for contributing so many amazing locally made products and making this contest possible!
Happy Holidays!