April 27, 2020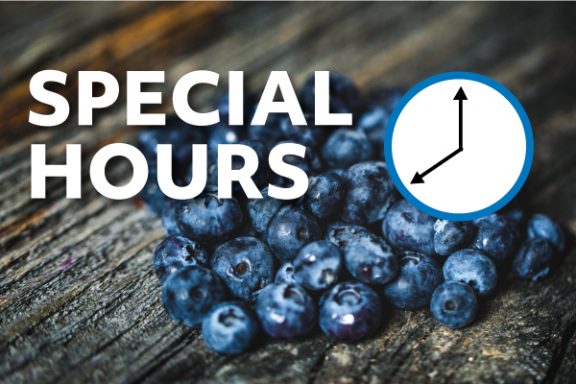 SPECIAL SHOPPING HOURS NOTICE
EFFECTIVE NOW
We are currently offering special shopping hours for seniors and individuals with compromised immune systems to shop with us for the first hour of business at most Red Barn Market locations.
If you are not represented in this group, please reserve this time for those more vulnerable shoppers and visit us after this time.
We have increased the frequency of our cleaning and sanitization regimes during the day and have been cleaning and sanitizing extensively for a full hour every night to provide a safe environment for everyone the next morning.We will continue to take every step necessary to insure a safe and clean shopping experience for our customers.
Please help us share this information with elderly family and friends!
Current Specialty Shopping Hours
West Saanich:  7AM-8AM
Mattick's Farm: 7AM-8AM
Latoria Walk:  8AM-9AM
Oak Bay: 7AM:-8AM
Esquimalt: 7AM-8AM
(Vanalman & James Bay Excluded from Special Hours)
General Public Hours
West Saanich: 8AM-7PM
Mattick's Farm: 8AM-7PM
Vanalman: 8AM-7PM
Latoria Walk: 9AM-7PM
Oak Bay: 8AM-7PM
Esquimalt: 8AM-7PM
Jame Bay: 9AM-7PM