March 4, 2021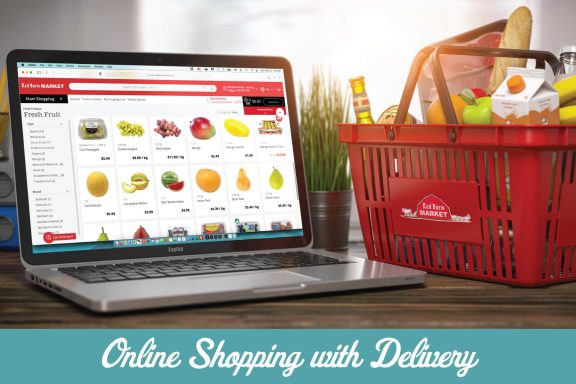 Shop Online with Red Barn Market
Over the last year we have continued to grow and expand our online store we launched last year. We are now excited to announce that we have added Delivery to our Online Shopping service in addition to our Contactless Curbside Pick Up option.
We have partnered with local courier business Geazone to be our delivery provider.
"Geazone Eco-Courier is a BC-based zero emissions courier company that provides sustainable delivery services, third party logistics, and freight services to businesses across Vancouver Island and Vancouver. What truly sets Geazone apart from any other courier service is our distinct ability to operate through our entirely emissions-free fleet of fully electric vehicles." – Geazone
Delivery Availability
Delivery is available Monday-Friday (excluding STATs)
Delivery is available from all 7 Red Barn Market locations in Greater Victoria
Same Day delivery is available if ordered by 10AM.
For more information and to start shopping today, visit:  shop.redbarnmarket.ca