March 23, 2020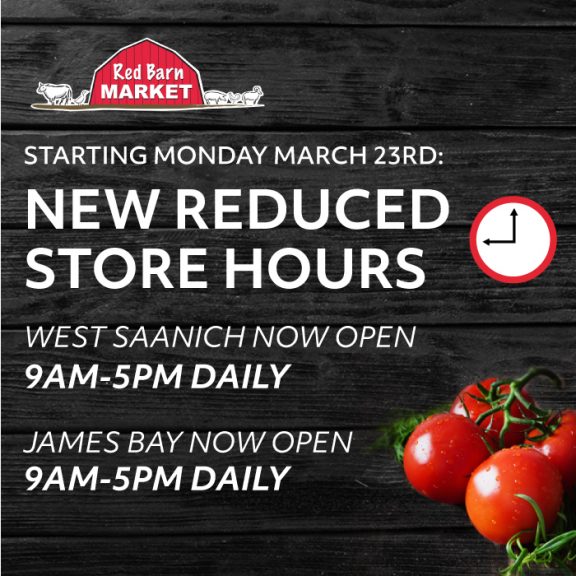 ✨

Please Note:
Store Hours have been reduced for 2 of our locations beginning today, Monday March 23rd.
West Saanich: 9AM-5PM 7 Days a Week
James Bay: 9AM-5PM 7 Days a Week
Therefor Special Shopping Hours for seniors and individuals with compromise immune systems have been temporarily suspended. We have had to make this change based on scheduling strategies to maintain the health and safety of our staff. Please visit our other 5 locations for Special Shopping for the individuals mentioned above.
Thank you for your understanding.